Job Search Info for Returned Peace Corps Volunteers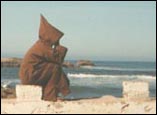 Finding a job is always a tough endeavor - it's always best to start looking while you still have one. That can be tough if you're a serving Peace Corps Volunteer or recently returned and trying to wade through reverse culture shock.
There are a few things you can do to make it a bit easier.
1. Spend some time on the Peace Corps website.
2. Join a local and country of service group.
Geographic groups allow you to make connections, network, and discuss the job market with a group of people who've had similar experiences. By attending local RPCV events, being on the group's board, volunteering for a committee or project, or just attending a group happy hour you can meet people who can give your ideas and support for your job search. And they have all been there before so they're pretty empathetic.


Country of Service groups are more geographically distributed but since you served in the same country the connection can be stronger. This also provides lots to talk about and an instant connection. These groups often meet at RPCV conferences and have websites and newsletters.


You can join groups directly or become a member of the National Peace Corps Association to receive membership on country of service and geographic groups. Joining the NPCA is a good route to take since they also offer another opportunity to network and stay up to date on Peace Corps related news and events. They also have a strong online social network which could be valuable for your job search.
3. Consider a masters or doctoral degree. If possible, start looking at your options while you are still serving.
Peace Corps Fellows is a good place to start. There are currently 26 participating universities listed on the Peace Corps website. Each participating school gives some form of financial aid for RPCVs accepted through the Fellows program.


If you have a good idea of the university and academic area you can search the university on the term "peace corps volunteer" + school department. For example, when I wanted to do my PhD in education I searched "peace corps volunteer" + education on the university website. That made it easy to connect with an RPCV professor at the university. Ultimately he became my doctoral advisor. Google is also useful for this type of search. Just use university name + "peace corps volunteer" + school department.


Use your networks to find RPCVs who are students in masters or doctoral programs in which you have an interest. Often they can provide an honest description of the program and give you inside tips on applying, financial aid, and advisors. Sometimes you can email or call the academic department and they can connect you with an RPCV in the program. Occasionally searching the university website or Google works.


All of this takes a good bit of time by doing your research, connecting with other RPCVs, and being persistent you'll be aware of more opportunities and hopefully spend less time on your search. You are also more likely to end up doing something you enjoy and find personally rewarding.
---

© The Peace Gallery. The Peace Gallery is not part of the U.S. Peace Corps, which is a federal agency.